A look at why the most successful online marketing campaigns utilise a number of different channels.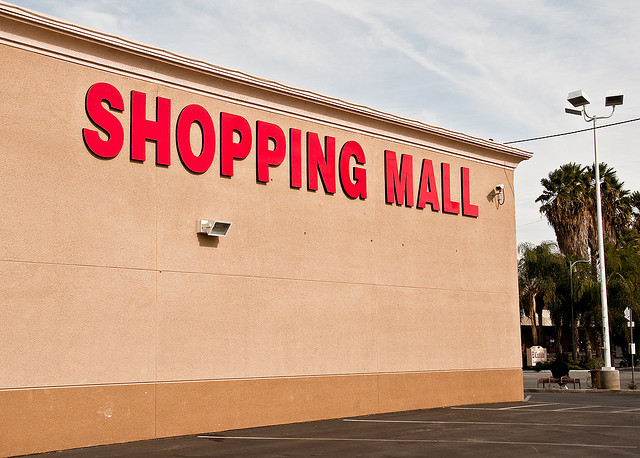 So, you've been working hard on building content and links to your ecommerce store and it's finally paying off. Your website is hitting page 1 for your top keywords, organic traffic is on the rise and sales are up!
Great, you can turn off that adwords campaign now and save a few bucks right…?
Nope! In fact, how about taking some of that increased profit and upping your marketing budget!
Am I crazy?
Perhaps… but not based on this advice!
Here's why a multi-faceted approach to your online marketing is one of the keys to success with your ecommerce business.
There Are 2 Types Of People In This World…
One of the first things rookie internet marketers do when their organic traffic goes up is turn off their adwords campaign, so let me start there.
It would seem to make sense. After all profit is everything and all those clicks are eating into your margin, but here is why it is the wrong thing to do.
You will be losing business.
Which means you will be losing money.
Note: I am assuming of course that your adwords campaign was profitable and that you had set your pricing/built your margins accordingly.
I mentioned that there are 2 types of people. Well, bluntly they are: –
Those who click on adwords

Those who don't
I am firmly in camp 2. I have a blindness to adwords now and just skip past to the organic results. I know it's an advert and you are probably the same, but…
According to a recent survey a massive 81% of web users clicked on adwords instead of general search results and 40% of those in the survey didn't even realise that they were clicking on an ad.
This seems quite high to me, but most articles I have read certainly agree that over 50% of users will click on adwords and not bother scrolling any further down the page.
So, if you stop your adwords campaign you are going to be missing out on at least half of your potential customers!
Doesn't it make a lot more sense to keep your adwords campaign going and continue to make the sales from those who are clicking on adwords? After all, where will those paying customers be going if you don't…
The answer is your competitors!
Multiple Traffic Sources = Multiple Revenue Opportunities
I used adwords as the first example as it is often where people get started with traffic generation for a new site, however, there are multiple ways to drive traffic (which converts) to an ecommerce site and the best marketing plan will combine as many of these as budget allows.
Between 2006 and 2012 I was one of the owners of an ecommerce business, which grew from startup to a turnover of £2M per annum. Here is a quick breakdown (rough!) of how that revenue was generated by channel:-
Affiliate Referrals (35% – £700K)

Organic Search Traffic (30% – £600K)

 Adwords (15% – £300K)

 Other Online Referrals (10% – £200K)

 Business/Customer Referrals (10% – £200K)
So, adwords and affiliate referrals generated around 50% of our turnover, which as I'm sure you can work out adds up to a million pounds.
That is a million pounds that we would have missed out on had we cut our budget when the organic traffic started to increase!
I've covered adwords above, bit let me quickly go into affiliate referrals, which were in fact our biggest source of revenue.
What An Affiliate Program Will Do For Your Business
No-one likes to give profit away, but to really grow your business you need some help. It's a big, dark place the internet and (unless you are very lucky) you won't get anywhere as a loan voice shouting in the fog.
An affiliate program will incentivise other webmasters to help you grow your business.
It's fundamentally a great model as (aside from set up/admin fees) you only pay when you make a sale, which means that you know exactly how much each sale is going to cost.
With our program we paid a 6% commission and with network override (2%) + fees it worked out that it was costing us about 10% of the value of each sale.
What this meant though was that instead of working ourselves we had hundreds of other websites promoting our products to their audience and it helped us to grow quickly, pretty much doubling our turnover in one year.
Again, this is all business that we would not have had had we relied on organic traffic alone.
Brand Awareness
There is another, less quantifiable, but very important reason why you should continue to advertise in multiple channels once your organic traffic increases and that is brand awareness.
One of our consistently top performing keywords was our brand name and many of those searching for our brand might have seen previously seen us popping up on an adwords ad, an affiliate site or some other ad.
The more visibility your site has, the more chance it has of seeping into a customer's consciousness. It may be that someone is not ready to buy, but is online doing some research (maybe the run up to Christmas) and they come across your site's name on various affiliate sites.
A few weeks later when they are ready to buy they remember your brand and type it straight into google. No commission payments on that sale, but indirectly generated by your affiliate program – great!
Other Channels
The above were the main channels we used to generate our revenue, but for certain types of product, the following can work well: –
Banner advertising

Sponsored reviews

Offline advertising (magazines etc)
As long as a channel is generating profit, then it should be a part of your strategy.
Summing It Up
Any traffic channel you are not exploiting is a missed opportunity for sales and one that your competitors may be taking advantage of.
To really drive your ecommerce business forward, create a multi-faceted marketing plan which makes use of as many sales channels as possible and set your margins accordingly at the start.
This way, as organic traffic and sales increase as a percentage of total turnover, your bottom line margin will also increase!
Check out my guide to SEO for ecommerce sites for some tips on increasing your organic traffic.
Connect With Me!
If you would like some help with growing your organic traffic or creating a marketing plan for your ecommerce business, then feel free to get in touch and be sure to subscribe by email below or join me on twitter for loads more internet marketing tips!