Why branding and not keywords should be your primary consideration when choosing a domain name for your new affiliate site.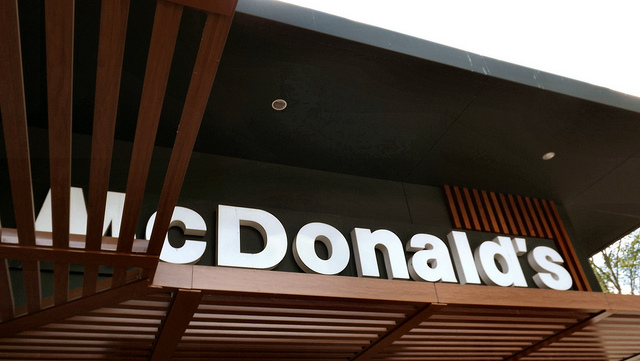 There have been several questions that have been popping up from my post on growing a niche affiliate site last week. One that has been asked by a few readers and I thought would be worth expanding on is whether I target keywords in the domain names of my affiliate sites.

The answer is no. Well, at least not directly…
Creating Something Memorable
My primary consideration when choosing a domain name is coming up with a catchy brand, something that people will remember.
In fact, if we look at some of the super mega affiliates they are good examples of this: –
Money Supermarket
Go Compare
Compare The Market
Ok, the word 'compare' could be called a keyword, but it has certainly not been the driving force behind the choice of domain.
They are all nice easy to remember brand names and I would also wager a pint of cold beer that if you had never heard of the sites before you would be able to guess what they were about before visiting them.
Keep It Short, Keep It Simple
For branding, I find the shorter the better… no one likes a long url and the more words there are the easier it is for people to get it wrong!
2 words is best for me – easy to remember and looks good in a logo.
In general, it's better to use dictionary words too.
I've broken this rule in the past (on a pretty major scale!), but using a z instead instead of an s (e.g. findjobz.com) becomes a pain to explain after a while. If you want to use an unusual spelling for aesthetic reasons, then try and get both versions (i.e. findjobs.com too), and 301 redirect the dictionary spelling to your branded spelling.
Why A Strong Brand Is Important
I saw a comment in a forum recently that google hates affiliate sites.
This got me a little hot under the collar and is not true at all. What google hates is thin content sites that offer no value to their users.
Making no effort to create a brand is a strong indicator of this. It screams, I don't care about quality… I just want to make some money.
Ok… I know that you want to make money (who doesn't!)… but it shouldn't be the primary focus of your site. Offer value and then monetise, not the other way around.
Also, social signals are becoming a huge part of SEO – your brand (site) should be active on twitter, facebook, G+ etc. and no one is going to take you seriously on twitter if your account is called 'buy cheap toasters', but they might if your brand is something like 'toaster expert'.
Do Keywords In Domain Help Rankings?
Until a year ago EMD (exact match domains) were all the rage in affiliate marketing. If you had the domain 'buycheapproduct.com', then you could pretty much guarantee you would be number 1 for that phrase – and with the right niche and long tail phrase that could be very lucrative.
However…
Last September google changed their algorithm and closed this loophole (more about it here), so an exact match domain will no longer give you the rankings boost it did. In fact in some cases it will actually hinder your chances of ranking for the phrase – at least until your site has developed some decent authority.
Summing It Up
When choosing a domain name for your new affiliate site: –
Think brand first, keyword second

Keep it short, keep it snappy

Make it memorable

Use dictionary words if possible (don't try and be too clever!)
And as always focus on creating great, unique content and marketing it through high quality outreach, social media etc and whether you have keywords in your domain or not you will be on the road to success with your affiliate site!